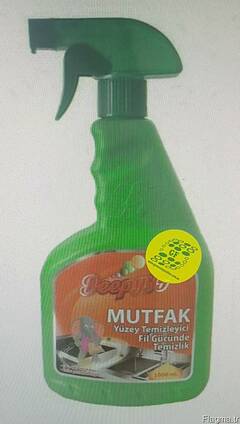 Selling detergent kitchen cleaner
$ 1.08 /1 bottle
$ 13 /12 bottles
wholesale
Kitchen surfaces require the daily removal of complex grease and oil stains. Deepyyy easily copes with various dirt in the kitchen. Designed for cleaning shells, slabs and hoods, tiles, plastic, glass-ceramic, enamel and other kitchen surfaces.
It operates in 5 directions:
Quickly dissolves even burnt fat;
Any dirt in the kitchen wins: splashes of oil, grease, dried stains of soy sauce, tomato paste, mustard, ketchup, sugar syrup and burnt milk;
Kills 99.9% of germs ;
Returns the original shine;
Penetrates even in hard-to-reach places.
Renewed: 6 September 2018, 14:33
views: 220
Similar ads